Precision Across the Global Supply Chain
GAA embraces the global nature of business. From the small nuances to the "big picture" perspective, we have the scope, scale, skillset, reach and tech to maximize your supply chain. With 23+ years of hands-on experience, we can quickly assess customer goals, challenges and expectations and deliver the creative, synchronized solutions it takes to maintain a competitive edge.
Drawing from our strengths, we can design and calibrate a supply chain solution that delivers on the day-to-day and aligns with broad organizational goals. We can help solidify the core, anchor for growth and then scale up indefinitely.
It's just who we are, and it's why you'll always get more with GAA. Give us a problem, and we'll give you answers that maximize the real, value-added and business-driven benefits you need from your supply chain.
Astronomical. That describes the sheer number of possibilities to evaluate when designing a lean, fast and reliable sequencing plan. As always, we start with the business rules, which informs every decision - from grouping operations and developing a batching strategy to prioritization.
Once a plan is in place, we coordinate across suppliers to receive, process and sequence parts - ensuring the right materials arrive in the precise order and at the exact time they're need - every time.
Our expertise extends into:
Sequencing Automation
In Line-Vehicle Sequencing
Among Others
GAA has longstanding relationships providing this service to some of the world's most exacting brands. Whether a more traditional sequencing solution is needed or something more unique - like the just-in-time sequencing operations we provide from within Mercedes Benz - our recommendations inspire confidence because they are a product of experience, technological know-how and innovation.
When done right, smart kit design improves response time, speed and accuracy. Our goal is to keep it lean and fluid. So when kitting comes online, materials are delivered point-of-use (POU), and the efficiency of the whole process increases immediately. Other benefits include:
Improves Productivity & Efficiency
Decrease Costs
Free Up/Maximize Space
Lean Manufacturing Environment
Maintain Increased Volume & Profitability
Component Replenishment
Real-Time Tracking via Leading Technology
GAA works collaboratively to design efficient, cost-effective kits that greatly improve manufacturing productivity for our customers. We can also design custom kitting systems to dovetail with existing systems and processes.
Our specific experience includes:
Kit Design, Layout & Development
Ensure Functional & Robust Kit Design/Performance
Serving 30+ Consumable Cutter Kitting Stations on the Boeing Campus Daily
Through VNA technology, GAA maximizes labor, floor space and equipment efficiency. Supporting both long-term storage and high-turnover inventory, GAA's streamlined warehousing provides:
More Accurate Inventory & Optimized Picking
Parts Delivered at the Right Time to Strategic Point-of-Use (POU) Locations
Timely Emergency Deliveries to Support Production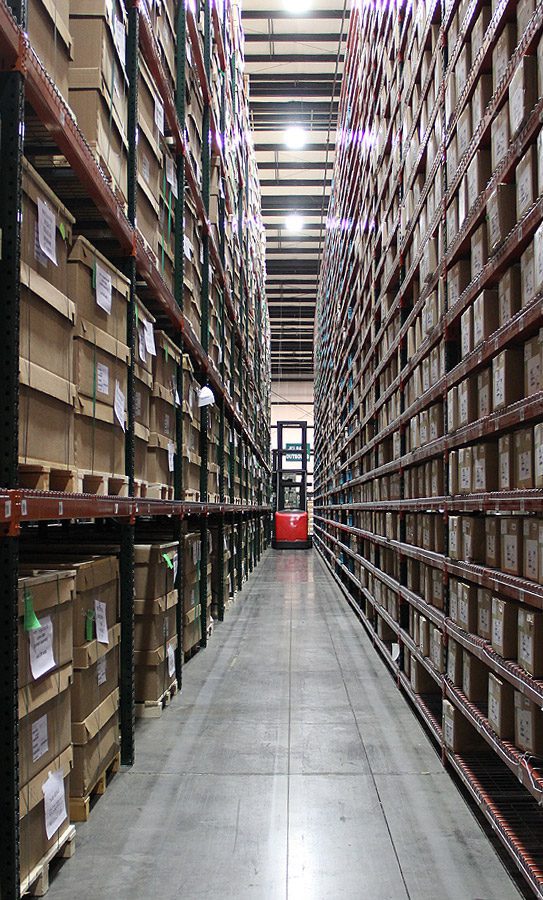 By providing third-party warehouse space in close proximity, we enable our customers to move products and services more efficiently and effectively. Additional warehousing services include:
Delivery
Strategic Point-of-Use (POU)
Emergent/Special Delivery
Inventory Control
Floor Storage
Very Narrow Aisle (VNA)
Bin Storage
Racked Bulk Pallet
Serialized Location Tote
Very Narrow Aisle Warehousing
+40-50% More Storage Space
Large Part Management
50K Square Foot Fully-Equipped Facility
Drive Dock
30K Pound Lift Capacity
Rack Storage (for larger/slow-moving inventory items)
Crib Management
Off-Site, At Our Location or In Customer Facilities
Support POU Replenishment, MRO Supply, Kitting Operations, Assembly
Support & Maintenance Activity
Inventory Management
Requirements Planning
Timely Replenishment
Process, Team & Controls Integration
Point-of-Use (POU) Replenishment
Barcode Scanning Generates System Orders
"Smart" Weigh Stations
Inventory Management
Min. & Max. Analysis
Supports Procurement
Services 100+ Consumable POU Stations on Boeing Campus Daily
GAA understands the value achieved when supply chain and procurement are designed to work together. We can locate, qualify and manage sources and vendors to control costs, and ensure parts and inventory. Most importantly, we make sure the procurement process works seamlessly with the supply chain, which delivers the following benefits to our customers:
Supply Chain Risk Reductions
Improved Customer Satisfaction
Cost Reductions
Improved Flexibility
Improved Supplier Relationships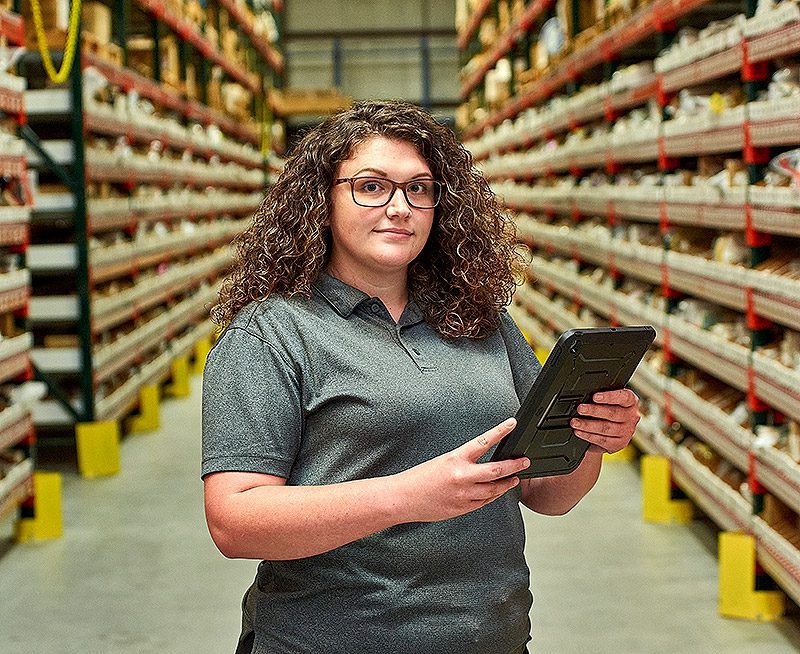 Vendor Managed Inventory (VMI) is a process in which the vendor creates orders for their customers, based on demand information they receive from end customers. GAA is able to step into this process and add value as a 3PL by employing technology and improving communication speed and accuracy.
Before VMI, vendors had instability in the visibility of quantities and products ordered. With VMI by GAA, the vendor can see the potential need for an item before it's ordered.
A true partnership is formed between the vendor and customer, and this is coordinated through the 3PL - as they work closely together to strengthen their ties. Through the use of GAA's Trade Finance Solution, inventory is held by the 3PL, which removes it from both the vendor and customer books.
Typically, the vendor and customer are bound by an agreement that determines inventory levels, fill rates and costs. When managed by a 3PL, the mutually-beneficial arrangement:
Improves Supply Chain Performance
Reduces Inventories
Eliminates Stock-Out Situations
Improves Computer-to-Computer Communications
Greatly Reduces Data Entry Errors
Improves Processing Speed
Stabilizes Timing of Purchase Orders
Ensures the Correct Item In Stock Exactly When Needed
Delivers Better Service Levels to the End Customer
With VMI, the vendor specifies delivery quantities sent to customers through the 3PL using data from an Electronic Data Interchange (EDI). GAA has developed the use of software to verify the accuracy and meaningfulness of data to calculate reorder points for each item based on the data and any customers specifications, such as promotions, seasonality or new items.
With VMI by GAA, we can:
Improve Fill Rates from Vendor
Ensure Less Disruption to the End Customer
Decrease Stock Outs & Overall Inventory Levels
Decrease Planning & Ordering Cost
Improve Overall Service Level with the Right Product at the Right Time
Additionally, the vendor is more focused on providing great customer service to the customer and end customer. On Consignment and Trade Finance Solutions, the customer inventory level is reduced, and the risk of obsolesce is shifted to the vendor. With the Trade Finance Solution specifically, the inventory purchased from the 3PL can qualify toward diversity spending targets.
Visibility of the Customer Point-of-Use Data makes forecasting for the manufacturer easier and allows promotions to be more easily incorporated into the inventory plan. We can also achieve a reduction in customer returns due to improved ordering. Finally, visibility of Stock Levels helps to identify priorities - which guides replenishing stock or a stock out.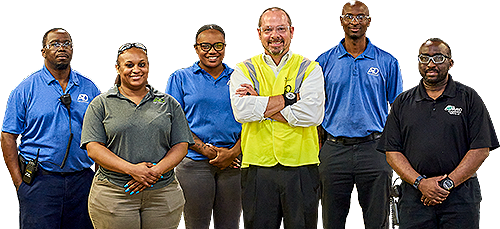 The GAA Family of Companies brings together a diverse group of sharp thinkers. Curious, creative leaders who understand the power of the supply chain. Individually, each company does exceptional work. Together, we offer so much more.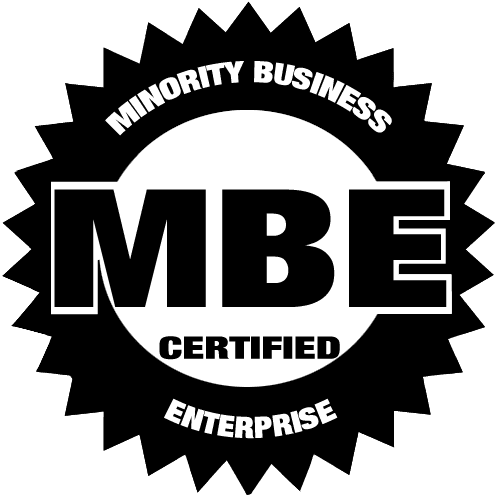 As an MBE with a robust "Diversity and Inclusion" program, our culture fuels our approach to problem-solving. We not only help fulfill your commitment to diversity, we also engineer better solutions and provide the customer-centered, responsive service that makes a big difference. This is who we are - and part of the reason we stand out.